Spill Response System & Capabilities
Building upon the equipment proven effective in the Deepwater Horizon response, HWCG utilizes a combination of owned and leased assets to form a comprehensive deepwater well containment system. Our response system is currently capable of facilitating full well control and containment in water depths up to 10,000 feet, with a capture and processing volume of 130,000 barrels of oil per day and 220 million cubic feet of gas per day. Our advanced response and containment solution exceeds the depth and pressure rating of any well currently drilling or planned by our consortium members, allowing operators to control capping and containment.
KEY COMPONENTS
HWCG has two dual ram capping stacks engineered to handle deep, high pressure wells in the event of a blowout preventer failure. Our capping stacks are rated to perform at pressures of 10,000 psi and 15,000 psi. Other core components of our system include a Subsea Accumulator module to provide hydraulic power to the capping stacks and an Intervention Riser System to facilitate the capture and flow of hydrocarbons.

HWCG operates from two strategically located shore bases, one in a North Houston industrial area and the other located shore side in Ingleside, TX which is near Corpus Christi. The separation of our core assets provides increased protection against hurricanes or other potential disasters.

Our dedicated response headquarters at the PetroSkills Conference Center in Katy, TX transform into a joint command center within 48 hours of activating our response efforts. The facility will serve as a base for operations and communication during an incident. The PetroSkills Conference Center is also home to our large annual drill that brings together our mutual aid members and contractors for a multi-day exercise.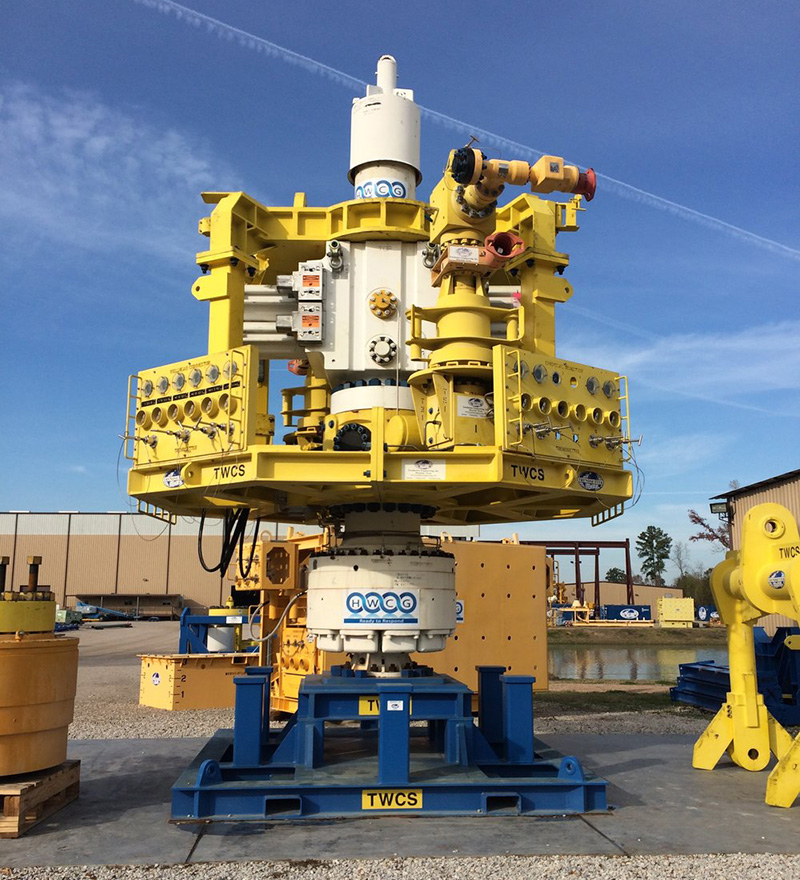 HWCG's 15k psi capping stack
PARTNERSHIPS & CONTRACTED EQUIPMENT
HWCG maintains dedicated contracts with service partners to obtain specialized equipment on an immediate basis during a response. Our leased assets include Helix Energy Solution's Q-4000 and Helix Producer 1 vessels.

Our response vessels work daily in the Gulf of Mexico, receiving seamless upgrades as new technology becomes available. Daily operation removes many of the unpredictable variables associated with idle, stacked assets, including slow startup times and unexpected maintenance or repairs. And because our contractors store, maintain and operate the equipment on a daily basis, they take full ownership of the process. This level of dedication far exceeds the commitment of any outside contractor typically retained for a response effort.

Additionally, the crew that will operate this equipment during an incident will be drawn from the same pool of personnel that routinely operates and trains on each piece of equipment. Familiarity with both the equipment and fellow crew members is a significant advantage during an emergency response.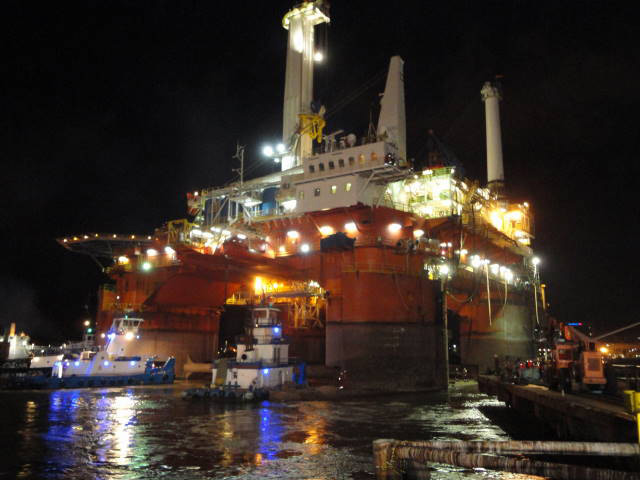 Our contracted response assets include Helix's Q4000 vessel
HWCG ADVANTAGES
No start-up delays
Frequent equipment checks as our partners store, maintain and operate the gear
Seamless upgrades to technology and equipment
Tested and proven performance
Close collaboration with subject matter experts on their own systems
Learn more about our relationship with our service partners.
MODULAR DESIGN PHILOSOPHY FOR UPGRADES
The core components of our kit adapt to fit most vessels, offering a multitude of deployment options. We engineer each piece to be easily upgraded or replaced without interfering with the rest of the system, ensuring the kit remains available and ready to respond at all times.

This modular design approach increases our flexibility to respond in a variety of scenarios and allows us to make continuous upgrades without prohibitive costs or a disruption to coverage.
HWCG ADVANTAGES
Additional flexibility – kit can be used on any capable vessel depending on scenario
Ability to make changes without reinventing the entire system
Regulators familiar with system safety and design